Mateja Nikolić
International Relations and Diplomacy, Schiller International University
Mateja Nikolic is a graduate student at Schiller International University (SIU), Roehampton Program, in Paris, France, where he is receiving his MA in International Relations and Diplomacy. His undergraduate degree is also in Global Affairs from the University of Texas at San Antonio (UTSA).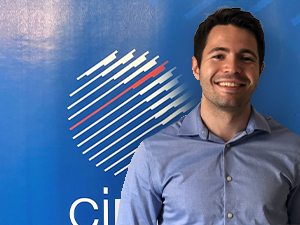 Complementing his studies in IR, he participated in several Model UN Conferences, where he was awarded twice as the best delegate. Mateja also has a passion for learning languages, being able to speak Serbo-Croatian, English, and French. The courses and activities undertaken in both universities have shown him that he has a passion for international relations.
Having been a legislative aide for the Texas House of Representatives has also given Mateja government related experience. As part of the UTSA's Honors College, he was selected to be an intern during the 86th Legislative Session, where he was assigned to staff the Culture, Recreation, and Tourism committee. After the internship, he was hired as a part-time legislative aid while finishing the last semester of his undergrad degree, staffing the select committee on Mass Violence Prevention and Community Safety.
Mateja is excited to begin his internship with CIRSD, where he will contribute to and learn about sustainable development and international relations from the many expert speakers and researchers.