KPA Navy Upgrades in the East Sea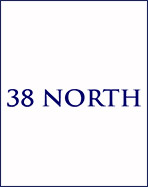 Although international attention has focused on continued developments in North Korea's nuclear and ballistic missile programs, commercial satellite imagery indicates that Pyongyang is also improving its conventional military forces. Notably, serious resources have been channeled into upgrading the North's naval capabilities. Analyzing these improvements will help sharpen understanding of the North's military strategy under Kim Jong Un.
The primary objective of the Korean People's Navy (KPN) is coastal defense of the nation. Its secondary missions include supporting special operations forces and Korean People's Army (KPA) wartime operations. One key site being upgraded is the Munchon Naval Base, located on the East Sea (Sea of Japan). Since 2014, there have been aggressive efforts at Munchon to enhance training facilities, upgrade conventional naval weapons systems, improve special operations capabilities, and develop new ship support facilities that remained relatively untouched during the Kim Jong Il regime. When complete, the infrastructure revitalization and organizational developments will likely:
The article's full-text is available here.