As Ebola Lingers in Liberia, What Have We Learned?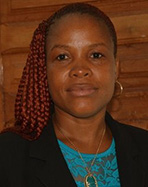 Wade C. L. Williams
The deadly West African Ebola epidemic has largely faded from headlines, replaced by mounting concern over conflict in the Middle East, terrorism, and refugees streaming into Europe. But while Guinea and Sierra Leone were declared free of the disease in November, Monrovia saw three new cases two weeks later. At least 149 individuals who came into contact with the infected have been identified thus far, according to the World Health Organization (WHO).
As Liberia, which accounted for the most fatalities during last year's outbreak, holds its breath once more, what have we learned from the deadliest Ebola outbreak in history?

A total of 28,638 persons were infected during the 2014 epidemic, according to the WHO. Of this number, there were 11,315 deaths, though it is believed the actual number may be much higher due to underreported cases at the beginning.
The international community has been criticized for slow response from the onset. A standby-and-watch attitude by the world's powerful nations was only disrupted after the virus entered the United States and Europe. Eleven Ebola treatment units eventually built by the U.S government only saw 28 patients, according to The New York Times.

What seems to have been most effective were interventions that strengthened existing community efforts. Locals began to take steps to fight the disease by voluntarily signing up to work at Ebola treatment units, establishing stations around the country for handwashing, and spreading awareness and guidance over the radio waves. Community leaders held town hall meetings and encouraged people not to touch a dead family member but call for help with their burial, shifting 180 degrees from traditional cultural practices to break the transmission of the disease.
The article's full-text is available here.