Two Cheers for the Paris Agreement on Climate Change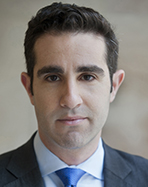 Michael A. Levi
The Paris climate summit (also known as COP 21) has adopted a new "Paris Agreement". The agreement has the potential to mark a laudable and historic shift in how the world negotiates cooperation on climate change. It does not justify the over-the-top claims that some are making – that it spells the end of fossil fuels or assures that temperatures will rise no more than two degrees – but those who negotiated it never believed it could. Nor does it deserve to be pilloried (a rarer but still real reaction) for failing to save the planet – an entirely unreasonable expectation. Instead it begins to set up a framework for transparency and review of countries' nationally driven emissions-cutting efforts and a process for encouraging stronger efforts over time. In doing so it meets the modest but important goals that were sensibly set for the negotiations. Only time will tell, though, whether the full promise of the Paris Agreement is achieved.
Why the New Architecture Makes Sense

The world has come a long way from the vision that animated United Nations (UN) climate negotiations for most of the 1990s and 2000s. That vision centered on a firm division between developed and developing countries. Negotiations focused on dividing up responsibility among developed countries for cutting emissions and assigned them each targets. Those were to be enforced through international law.

The Paris Agreement is fundamentally different. All countries, not just developed ones, are supposed to curb emissions. Negotiations did not focus on dividing up that responsibility – instead each country developed its own plans based on its national circumstances. Rather than enforcing these through international law (which has proven to be toothless for climate) the Paris Agreement aims to mobilize political pressure. It does that mainly by mandating a set of transparency measures and a process for regularly and publicly reviewing each country's progress (though much of the detail on each remains to be developed).

It also establishes a process under which each country is supposed to put forward stronger national emissions reduction plans every five years. Nothing in the agreement actually compels countries to do this. But the experience of the past two years suggests that the specter of Paris, where countries were similarly expected to present new emissions cutting plans, spurred meaningful efforts in most major emitters to develop more substantial emissions cutting agendas than they had before. It's not unreasonable to expect that the twice-a-decade cycle set up under the Paris Agreement could catalyze a similar ratcheting up of ambition on a regular basis.
The article's full-text is available here.