What can we expect from Russia in Syria?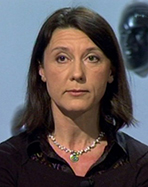 Kadri Liik
Ever since it started at the end of September, Russia's military engagement in Syria has given rise to many questions, contradictory interpretations, different hopes and fears. While some have seen it as anti-Western policy, others have hoped that it will eventually lead to a common anti-ISIS coalition in Syria. The terrorist bombing of a Russian passenger plane over Sinai and Turkey's shooting down of a Russian fighter jet have only added to hopes, fears and questions.
So how to interpret Russia's actions in Syria? Why is it there? What to expect from Russia in Syria, and what not to expect?
The motivators of Russia's actions in Syria are rooted in three contexts: strategic, transactional and domestic.

Taking the last, the domestic, first, Putin's regime lost the features of "managed democracy" after the 2011-2012 protests; it then saw the collapse in oil price and the sanctions of 2014 erode the foundations of hitherto workable social contract. This means that now it is in need of a new type of legitimacy – which can be found in military chieftain type of leadership and permanent state of emergency. In order to preserve the image of vigorous leadership and deter the feelings of stagnation, bold action is helpful, if not irreplaceable.

Secondly, there is transactional context. It is true that Russia was increasingly deadlocked in eastern Ukraine; sanctions were starting to bite and the Minsk process did not give the results Moscow had hoped for. Moscow is not (yet) ready to give up on its aims in Ukraine – to gain control of Kyiv's geopolitical choices. But it is also not asking for a clear-cut trade-off involving Syria and Ukraine. Instead, Moscow seems to be hoping that by widening the context and shifting the focus it might break out from international isolation (that is happening) and eventually be able to extract at least some of its goals also in Ukraine (probably less likely to happen, although nothing is certain).
The article's full-text is available here.