Lawyers Without Borders: Commemoration of the 75th Anniversary of the UN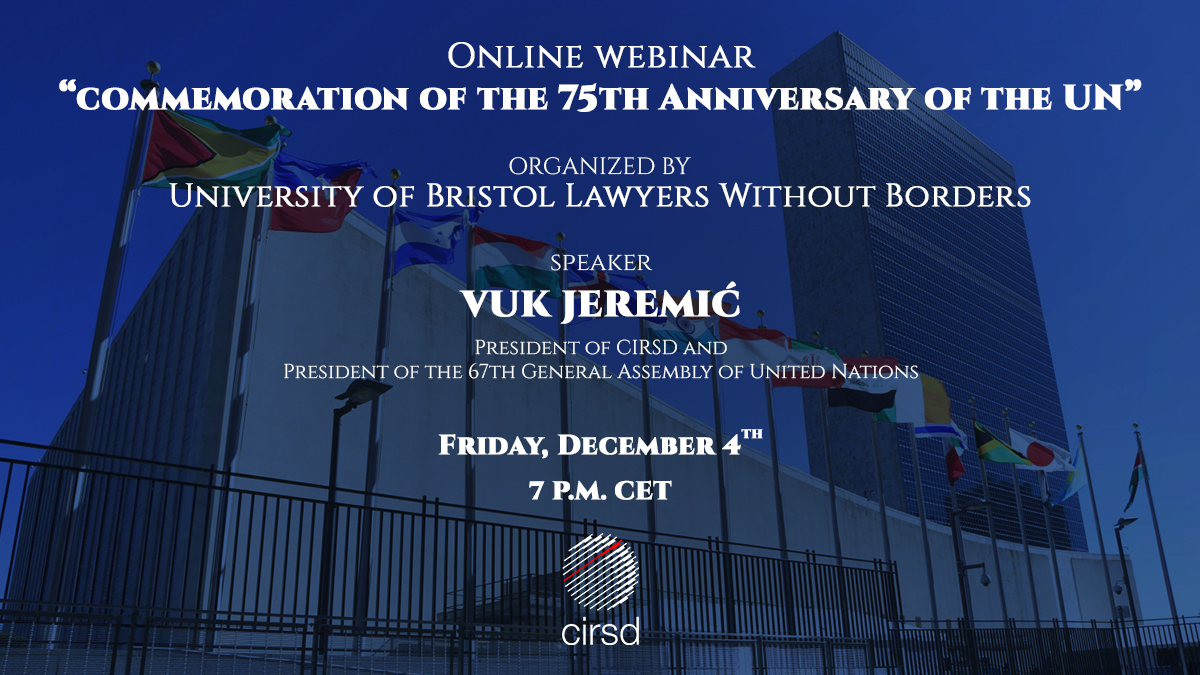 H.E. Mr Vuk Jeremić, President of the Center for International Relations and Sustainable Development and the President of the 67th General Assembly of United Nations has been invited to deliver a speech as a keynote speakers in an online webinar "Lawyers Without Borders" commemorating the 75th anniversary of the UN.
Lawyers Without Borders is a not-for-profit organization which seeks to bolster human rights and integrity of our worlds justice sectors and to improve access to justice for marginalized communities. Mr Jeremić will be delivering a speech on contemporary human rights concerns, the ongoing world crisis and the United Nations.
The webinar will be held at 7 PM CET time on Friday, December 4th 2020.
You can watch an online webinar without any registration on the following link:
https://m.facebook.com/lwobbristol/