U.S. FOREIGN POLICY IN 2016 AND BEYOND
The Center for International Relations and Sustainable Development (CIRSD) hosted a well-attended Horizons Discussion in Belgrade, centering on U.S. foreign policy and its impact on contemporary international relations.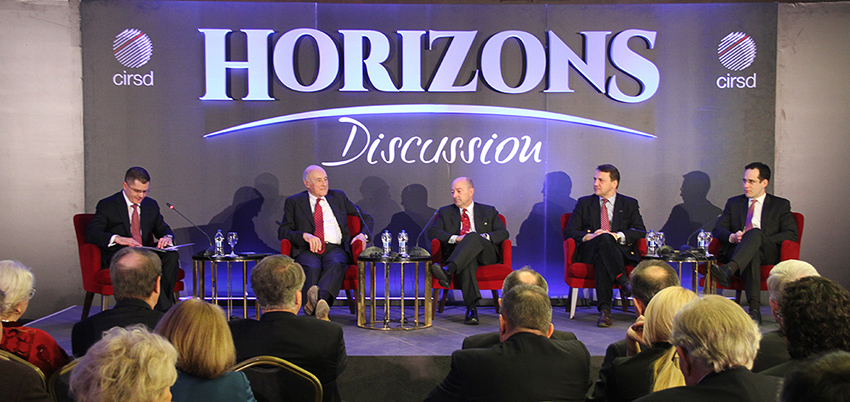 Moderated by CIRSD President Vuk Jeremić, the Belgrade panel featured Harvard Kennedy School's renowned professor Joseph Nye, dean of Tufts University's Fletcher School of Law and Diplomacy James Stavridis, president of the Center for a New American Security Richard Fontaine, and Poland's former Foreign and Defense Minister Radoslaw Sikorski.

At the panel's opening Jeremić pointed out that the world is becoming increasingly complex and unpredictable, stressing that "the much anticipated end of history never occurred and should not be expected as such." "In such a world, America plays an important role and bares a great deal of responsibility," Jeremić said in the beginning of the discussion.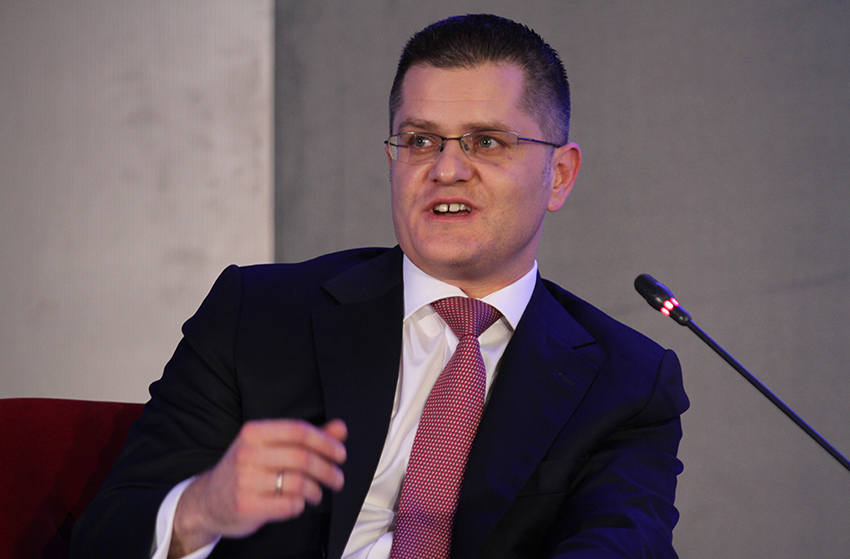 Joseph Nye argued that Europe remains the most important partner of the United States, and that Brexit would be a strategic mistake. Nye also expressed concern regarding the refugee crisis that is presently hitting Europe, noting that it causes "populist dissatisfaction in many democracies."

Radoslaw Sikorski supported Nye's assertion by saying that the refugee crisis has already affected EU demographics, which is being used by various demagogues for political gain. Sikorski sees the causes of the crisis in Europe's failure to formulate a common foreign and defense policy, which has resulted in European borders being indefensible and endangered the principles ushered in the Schengen Agreement. He also said that the West has misunderstood the Arab Spring, adding that "he would much rather deal with secular than religious dictators."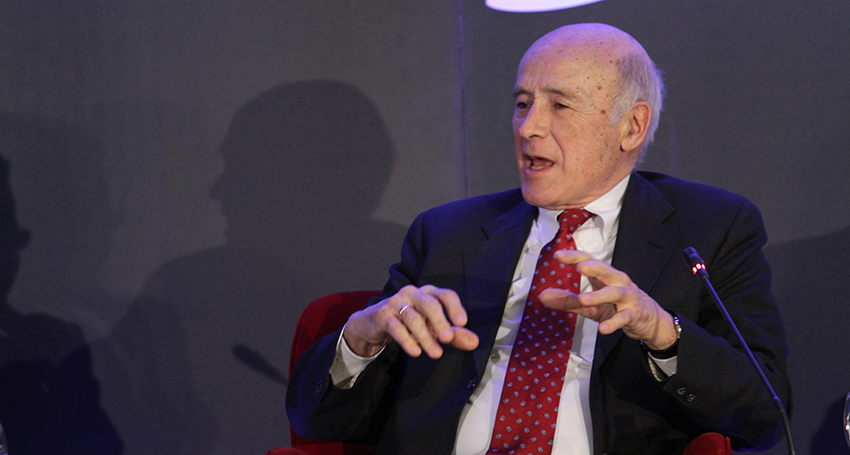 Richard Fontaine said that the United States did not learn the lesson from the last decade's Middle East interventions, and that there will be no quick fixes for the Syrian crisis. In his view, forming a national unity government seems like a utopian idea for the time being, whilst the best that the U.S. can do is to alleviate the consequences of Syria's collapse. Fontaine also stated that he is not advocating for a new Cold War with Russia, "but that Moscow has to be dealt with firmly and by projecting resistance."

Admiral Stavridis pointed out that the key to victory in the fight against the Islamic State lies within acting in broad coalitions, unlike unilateral interventions such as the 2003 invasion of Iraq. He said that the winning strategy should mean supporting Iraqi Security Forces, and establishing greater cooperation between the U.S. and Russia in Syria. Stavridis also said that the U.S. presidential campaign will not affect the country's foreign policy in 2016, which from the looks of it will focus on Syria and North Korea.

Approaching the end of the panel, professor Nye added that China is not much of a rival to the United States; its further rise will cause suspicion and resistance in East Asia, which will perpetuate American presence in the region. He also said that Donald Trump's compliments to Russian President Vladimir Putin are not to be taken seriously, for "Trump has no foreign policy doctrine and acts impulsively and inconsistently."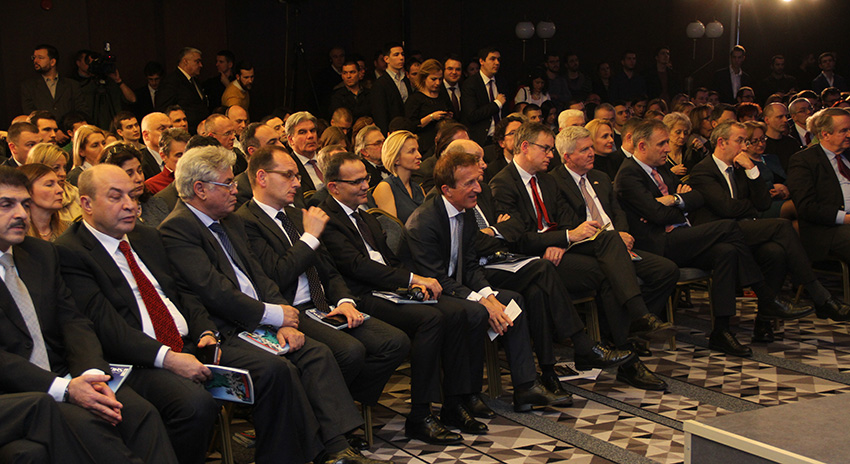 The Belgrade Horizons Discussion was held before a capacity audience of over a thousand people, many of whom were prominent public figures, diplomats, journalists, as well as Belgrade University professors and students.
Photo Gallery is available here.