Following the Leader – David M. Lampton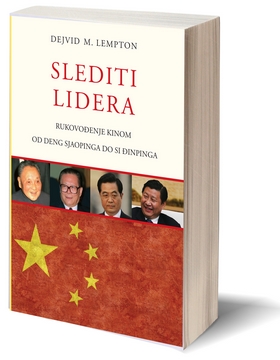 With unique access to Chinese leaders at all levels of the party and government, best-selling author David M. Lampton tells the story of China's political elites from their own perspectives. Based on over five hundred interviews, Following the Leader offers a rare glimpse into how the attitudes and ideas of those at the top have evolved over the past four decades. Here China's rulers explain their strategies and ideas for moving the nation forward, share their reflections on matters of leadership and policy, and discuss the challenges that keep them awake at night.

As the Chinese Communist Party installs its new president, Xi Jinping, for a presumably ten-year term, questions abound. How will the country move forward as its explosive rate of economic growth begins to slow? How does it plan to deal with domestic and international calls for political reform and to cope with an aging population, not to mention an increasingly fragmented bureaucracy and society? In this insightful book we learn how China's leaders see the nation's political future, as well as about its global strategic influence.
"This book is a gift for those seeking to understand in all its complexities the preeminent issue of our times – the rise of China and the implications for the rest of us. With data-rich analysis, it captures the sweeping political, economic, and social changes of China's last forty years and, without being alarmist, delineates persuasively the things that both we and the Chinese should genuinely worry about. It is an important guide to both scholars and policy-makers." - John McLaughlin, Distinguished Practitioner-in-Residence at John Hopkins University and former Deputy Director of the CIA
"The best book on contemporary China today, Following the Leader is a true insider's account of how the Chinese think about the world and how the world should think about China. A compelling and engaging read for first-time China-travelers, seasoned China watchers, and anyone else interested in understanding the emergence of this global power." - Elizabeth C. Economy, C.V. Starr Senior Fellow and Director for Asia Studies, Council on Foreign Relations.
* NOTICE: CIRSD only carries the Serbian-language version of this book.
Add to cart