The Age of Sustainable Development – Jeffrey D. Sachs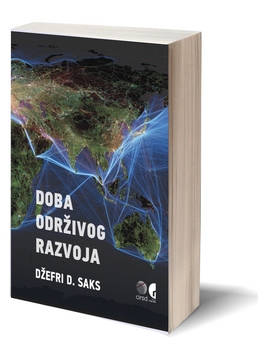 The Age of Sustainable Development is my candidate for most important book in current circulation. Inspirational, encyclopedic in coverage, moving smoothly from discipline to discipline as though composed by multiple experts, the book explains why humanity must attain sustainability as its highest priority―and outlines the best ways to do it.
(Edward O. Wilson, University Research Professor Emeritus, Harvard University)
This terrific book stands out for its breadth, clarity, mastery of detail, honest discussion of complex matters, and its author's practical experience and good sense. It is actually ten terrific books under one cover because its accounts of economics, history, health, development, education, gender issues, food, climate change and biological diversity are among the best available. If you want to understand the modern world, and if you have room on your shelf for only one book, this is your book.
(Jared Diamond, Pulitzer Prize-winning author of Guns, Germs, and Steel)
* NOTICE: CIRSD only carries the Serbian-language version of this book.
Add to cart