A look at what a hung Parliament means for Britain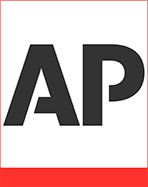 Britain's general election has ended with no party winning an outright majority, bringing the second so-called hung Parliament in the last three elections.
Here are a few questions over what it means and its implications for the country.
QUESTION: WHAT IS A HUNG PARLIAMENT?
Answer: It's an unusual situation in which no political party wins more than half of the 650 seats in the House of Commons — 326 is the ostensible mark for a majority, but since the seven Sinn Fein MPs in Northern Ireland aren't expected to take up their seats in the London chamber, the threshold is more like 323. Without a majority, the government cannot be assured of passing legislation and often has to rely on the support of other parties.
___
Q: WHAT HAPPENS NEXT? WHO FORMS THE GOVERNMENT?
A: Prime Minister Theresa May has gone to Queen Elizabeth II to get permission to form a government with the help of the smaller Democratic Unionist Party. She didn't specify how her Conservative Party would "work together" with the Northern-Ireland-based party.
The article's full-text is available here.