A New Model for Investing in Energy Innovation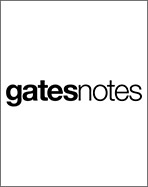 By the middle of this century, the world will use twice as much energy as we use today.
There's good news in this: more energy means better lives and stronger economies.
But it also means the world needs a new energy supply—one that doesn't contribute to climate change. Climate change is a serious threat, especially in the poorest parts of the world.
We need affordable and reliable energy that doesn't emit greenhouse gas to power the future—and to get it, we need a different model for investing in good ideas and moving them from the lab to the market.
That is why today, I, along with an incredible group of people who care a lot about energy innovation, am announcing the launch of Breakthrough Energy Ventures (BEV), a fund that will invest more than $1 billion in scientific breakthroughs that have the potential to deliver cheap and reliable clean energy to the world.
The article's full-text is available here.