A Precarious Alliance Takes on Islamic State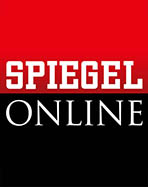 A thundercloud, heavy and dark gray. That is what it looks like from a distance. But the closer you get to Mosul from the south, the bigger and darker this cloud becomes. Instead of floating in the sky, it grows out of the ground, ultimately becoming a towering, opaque wall that swallowing entire villages, making them disappear into the darkness.
Driving to Mosul is a drive into the apocalypse. Or at least that's what it feels like, with the gigantic clouds of smoke coming from burning oil wells, reservoirs and ditches -- laid out by Islamic State over the last two years and now set alight one after the other. Although it would normally be a sunny midday in fall, the military jeeps coming from the other direction have their lights on.
The article's full-text is available here.