Afghanistan's Anti-Taliban Vigilantes: Blessing or Curse?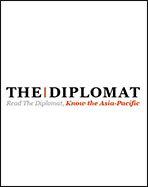 Given the resurgence of the Taliban in Afghanistan, local residents in different parts of the country have – in the absence of sufficient government action against the insurgents – taken up arms to defend themselves. While in some provinces such vigilantes are accused of abuse and harassment, an example in the northeastern province of Badakhshan seemingly had positive effects. But even in this example, the threat of local action undermining the central government, in which the international community has invested and still invests billions of dollars, hovers in the air like an invisible Damoclean sword.
When reportedly hundreds of insurgents attacked Ziraki, the center of the remote district of Raghistan in Afghanistan's mountainous northeastern province of Badakhshan, at the end of Ramadan in early July, the government — with only 35 to 60 policemen at hand — would have stood no chance.
The article's full-text is available here.