Albania gets religion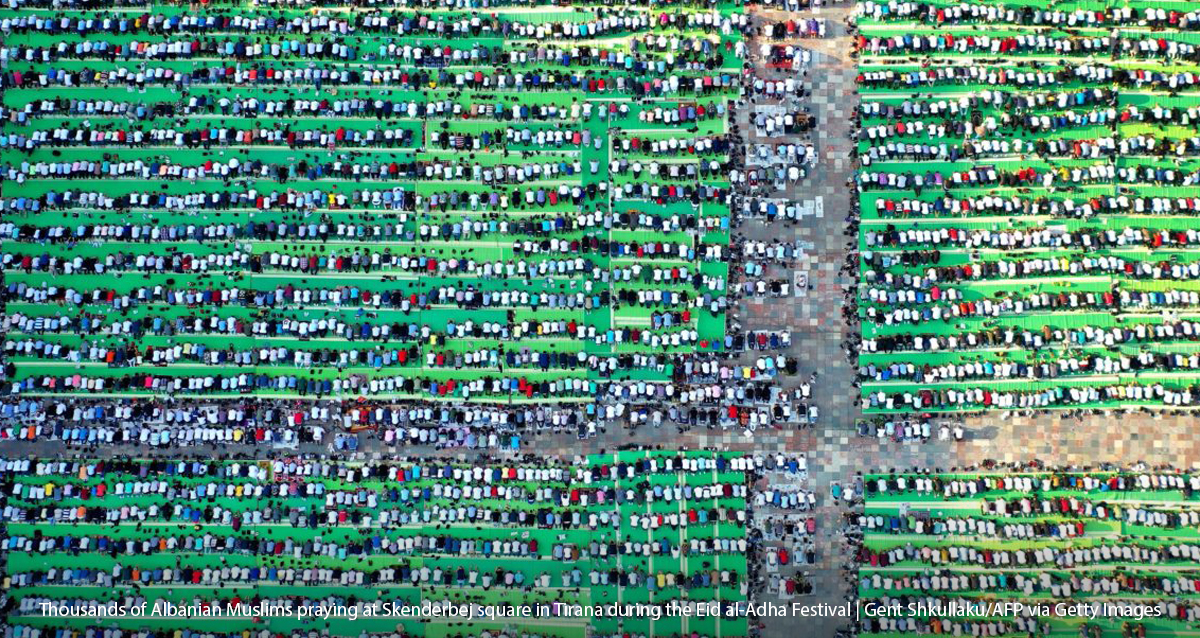 SKRAPAR, Albania — On a parched day in late August, tens of thousands of Sufi pilgrims wound their way up the dusty, unpaved road to Mount Tomorr, in southern Albania. At the summit, they ritually slaughtered thousands of sheep, lit candles and prayed during a weeklong ceremony to commemorate the 7th-century Muslim martyr Abbas ibn Ali.
It's an event that would have been unthinkable just a few decades ago, when the holy site was home to military barracks and religion was outlawed by Albania's communist dictatorship.
Read the full article here.