Amid Protests, Moldova Finally Appoints a Government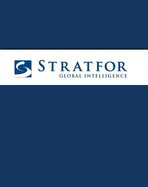 Stratfor
Just a week before Moldova would have had to hold early elections, the country's Parliament approved a new government led by former IT and Communications Minister Pavel Filip. The vote allows the Moldovan Parliament to remain intact under a pro-European coalition. However, immediately after the legislature approved the new government, several hundred protesters - many of them supporters of pro-Russia parties such as the Socialist Party and Our Party - stormed the parliamentary building.Actions like this show that pro-Russia elements within the country will pose a challenge for the new government, perpetuating the divisions within Moldova's political system that undermine the small but strategic country's efforts to integrate with the West.
Analysis

Moldova's Jan. 20 parliamentary vote to approve the new government ended nearly three months of political deadlock in a country that plays an important role in the competition between Russia and the West in the former Soviet periphery. The previous government, led by former Prime Minister Valeriu Strelet, collapsed Oct. 29, 2015 after Strelet lost a no-confidence vote over allegations of corruption. Moldovan President Nicolae Timofti then put forth Ion Sturza as a prime ministerial candidate on Dec. 21, 2015, but Sturza was unable to get the required majority of votes. Moldova's pro-Europe coalition then proposed oligarch Vladimir Plahotniuc as a candidate in early January, but Timofti blocked Plahotniuc's nomination for "moral reasons." Following that, Filip was floated as a compromise candidate and garnered 57 votes in the 101-seat parliament - enough to become the new prime minister.
This back-and-forth in the process of forming a new government shows how divided Moldova's political system is. Moldova is split almost evenly between EU-oriented parties, such as the Democratic Party, Liberal Party and Liberal Democratic Party, and Russia-oriented parties like the Socialists, Communists and Our Party. This split has led to several government collapses and early elections in recent years. However, amid the country's latest political crisis, several Communist lawmakers broke away and joined the Democratic Party in a new bloc called the Social-Democrat Platform. This bloc, along with defectors from the Liberal Party and Liberal Democratic Party, gave Filip the majority he needed to form a government.
The article's full-text is available here.