As U.S. Adds Troops in Afghanistan, Trump's Strategy Remains Undefined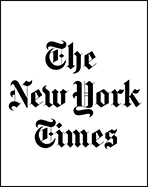 When President Trump made his first major decision on the war in Afghanistan, he did not announce it in a nationally televised address from the White House or a speech at West Point.
Instead, the Pentagon issued a news release late one afternoon last week confirming that the president had given the defense secretary, Jim Mattis, the authority to send several thousand additional troops to a war that, in its 16th year, engages about 8,800 American troops.
Mr. Trump, who writes avidly on Twitter about war and peace in other parts of the world, said nothing about the announcement. But its effect was unmistakable: He had outsourced the decision on how to proceed militarily in Afghanistan to the Pentagon, a startling break with how former President Barack Obama and many of his predecessors handled the anguished task of sending Americans into foreign conflicts.
The article's full-text is available here.