Back in 2014, One of the World's Most Famous Political Science Professors Predicted Taiwan Was 'Doomed'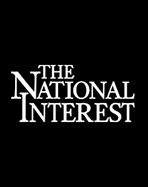 What will President-elect Donald J. Trump do next when it comes to the Taiwan? And more specifically, what will his China policy look like? Will Trump seek to contain China's rise and support Taiwan even more aggressively? Or will he seek to partner with Beijing, leaving Taipei in a difficult position?
The above are all topics we take great care in covering. Indeed, to this day, one of the most read and reread pieces in The National Interest is an essay written by famous "realist" professor John J. Mearsheimer. His essay, originally published in the March-April 2014 print edition, made very bold predictions about the future of Taiwan--and is controversial to this day. Just recently, Gordon Chang, author of multiple books on Asian geopolitics and economics, recently took on Mearsheimer in the latest print edition of TNI.
Considering the vast amount of attention on Taiwan these days, we have packaged both pieces together in this one post for your reading pleasure. Let the debate begin.
The article's full-text is available here.