Chagos Islands dispute: UK 'threatened' Mauritius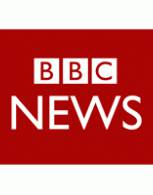 The British government has been accused of threatening a close ally in an increasingly bitter diplomatic tug-of-war over the fate of a tiny, strategic archipelago in the middle of the Indian Ocean.
The dispute over the Chagos Islands - home to the US military base on Diego Garcia - is being portrayed by some as an indication of Britain's waning influence on the world stage following the Brexit vote.
Next week the issue will come before judges at the International Court of Justice (ICJ) in The Hague.
The article's full-text is available here.