Colombia's Civil Conflict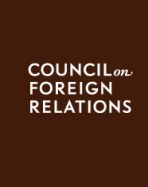 Civil conflict in Colombia, one of the closest U.S. allies in Latin America, has left as many as 220,000 dead (PDF), 25,000 disappeared, and 5.7 million displaced over the last half century. By the early 2000s, fighting among the military, left-wing guerrillas, and right-wing paramilitaries had left the country on the brink of becoming a failed state.
But a sustained peace process between the government and leaders of the Revolutionary Armed Forces of Colombia (known by its Spanish acronym, FARC), the country's largest insurgent group, brought violence to an end by 2016. The process suffered a setback in October 2016, however, when Colombian voters narrowly rejected a landmark peace deal, which had been reached after four years of negotiations. Experts say low voter turnout—only 37 percent of eligible voters participated—may have affected the results. Critics of the accord said it amounted to amnesty for perpetrators of violence, and leaders of the "No" vote said they would seek to renegotiate the deal under less lenient terms for the rebel group.
The article's full-text is available here.