Cooking for Sustainable Development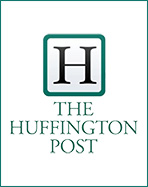 What we eat has a direct impact not only on our health, but also on the wellbeing and prosperity of our communities, and the health of our planet. This is a lesson we learnt at a young age at our parents' family restaurant, and one which we now try to spread from the kitchen at El Celler de Can Roca and in our new role as Goodwill Ambassadors for Sustainable Development Goals.
One of these goals is fighting hunger and malnutrition, as well as improving the access of all people to a healthy diet. This is a significant challenge, considering, on the one hand, the terrible reality that nearly 800 million people are suffering from chronic malnutrition, and that there are nearly 100 million underweight children under 5 years of age in developing countries. On the other hand, we find a global food system that is unsustainable, that consumes too much land, too much water, generates too many greenhouse gases and overexploits marine resources. As the final element of this equation, we cannot forget that the global population is growing- it is estimated that by 2050 the global population will reach nearly 10 billion- increasing the strain on our planet and its limited resources.
The article's full-text is available here.