Death of Isis leader Abu Bakr al-Baghdadi could see jihadis' resistance crumble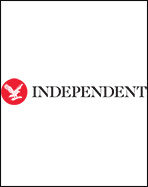 Abu Bakr al-Baghdadi may have been killed in a Russian air strike in Raqqa which took place following intelligence reports that the Isis chief was meeting with commanders to plan the last-ditch defence of the besieged capital of the "caliphate".
The defence ministry in Moscow confirmed that an attack had been carried out on 28 May after information was received about the meeting. It continued: "According to the information which is now being checked via various channels, present at the meeting was [Isis] leader Abu Bakr al-Baghdadi, who was eliminated at the strike."
There had been previous reports of the death or wounding of Baghdadi. However, if verified this time, it would be a massive blow to Isis, both symbolically and strategically, with the group now all but driven out of Iraq and clinging on to its territory in Syria. It is likely, Russian and Western military officials believe, to lead to a crumbling of resistance and a rise in the already high number of desertions from the group's ranks.
The article's full-text is available here.