Demystifying the Islamic State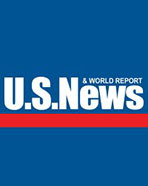 Over the past several weeks, the Islamic State group has suffered major tactical defeats on the battlefield, including the loss of a major logistics route into the caliphate, Manbij, and being driven from what was considered its strongest external foothold outside of Iraq and Syria, Sirte.
And while the coalition should embrace good news where it matters, it would be premature to take comfort in the string of recent victories.
Of the three concentric circles that comprise the Islamic State group, the war is going better than expected against the two innermost circles – the first is the caliphate itself, the core of the Islamic State's organization. In the next outermost circle, the outlying areas of Afghanistan, Libya, Somalia, Nigeria and Yemen, things are going reasonably well, as Islamic State affiliates in those countries are being slowly but steadily attenuated.
The article's full-text is available here.