Europe's health systems on life support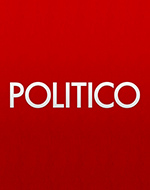 Europe's health care systems aren't feeling very well.
Doctors have been threatening massive strikes in Britain to protest pay and conditions. Italian regions are going bankrupt trying to fund medicines. Drugmakers are pulling diabetes drugs from Germany, blaming government-set prices that don't let them recoup their investment.
Highly specialized medicines for diseases like cancer are entering the market at sky-high prices, forcing governments to choose between the need to treat their citizens and the need to spend wisely. And in many countries, people head straight to the hospital when they're feeling sick, which makes treating patients especially expensive.
The article's full-text is available here.