'Everyone Needs to Act': What Experts Expect From the Summit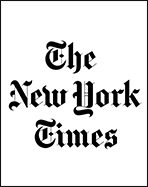 When representatives of 200 nations meet at a crucial two-week climate change conference in Marrakesh, Morocco, on Monday, their goal will be to put some force behind the pledges they made a year ago in Paris to reduce the emissions responsible for global warming.
But as anyone following the issue of climate change knows, setting environmental policy is a long and winding road, and a deeply bureaucratic one. The title of the conference alone screams bureaucracy: It's officially the 22nd session of the Conference of the Parties (COP22 for short) to the United Nations Framework Convention on Climate Change.
To help understand the purpose of the gathering — and what might or might not happen there — I conducted an email round table with a notable group of climate change experts.
The article's full-text is available here.