Excess oil inventories to last until 2018 – IEA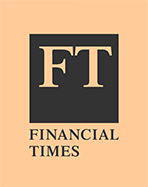 Oil demand should outpace supply in the second half of this year but excess inventories will persist well into 2018, dealing a blow to global crude producers enacting output cuts to bring down stubbornly high stockpiles.
The forecast from the International Energy Agency comes as higher than expected demand growth next year is met by even stronger output from the US and other producers outside of the Opec cartel.
In its monthly oil market report, which include forecasts for next year, the Paris-based energy agency said: "[The] outlook for 2018 makes sobering reading for those producers looking to restrain supply."
Opec and Russia have this year joined forces to cut output and reduce an oil market surplus that is keeping pressure on prices. Producers agreed in May to extend production cuts for a further nine months as US shale production accelerates and countries exempt from the curbs pump more.
The article's full-text is available here.