Exporting the Chinese Model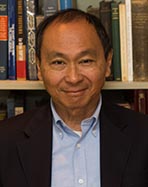 Francis Fukuyama
As 2016 begins, an historic contest is underway over competing development models – that is, strategies to promote economic growth – between China, on the one hand, and the US and other Western countries on the other. Although this contest has been largely hidden from public view, the outcome will determine the fate of much of Eurasia for decades to come.
Most Westerners are aware that growth has slowed substantially in China, from over 10% per year in recent decades to below 7% today (and possibly lower). The country's leaders have not been sitting still in response, seeking to accelerate the shift from an export-oriented, environmentally damaging growth model based on heavy manufacturing to one based on domestic consumption and services.

But there is a large external dimension to China's plans as well. In 2013, President Xi Jinping announced a massive initiative called "One Belt, One Road," which would transform the economic core of Eurasia. The One Belt component consists of rail links from western China through Central Asia and thence to Europe, the Middle East, and South Asia. The strangely named One Road component consists of ports and facilities to increase seaborne traffic from East Asia and connect these countries to the One Belt, giving them a way to move their goods overland, rather than across two oceans, as they currently do.

The China-led Asian Infrastructure Investment Bank (AIIB), which the US earlier this year refused to join, is designed, in part, to finance One Belt, One Road. But the project's investment requirements will dwarf the resources of the proposed new institution.

Indeed, One Belt, One Road represents a striking departure in Chinese policy. For the first time, China is seeking to export its development model to other countries. Chinese companies, of course, have been hugely active throughout Latin America and Sub-Saharan Africa in the past decade, investing in commodities and extractive industries and the infrastructure needed to move them to China. But One Belt, One Road is different: its purpose is to develop industrial capacity and consumer demand in countries outside of China. Rather than extracting raw materials, China is seeking to shift its heavy industry to less developed countries, making them richer and encouraging demand for Chinese products.
The article's full-text is available here.