Fidel Castro, Cuban Revolutionary Who Defied U.S., Dies at 90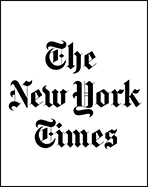 Fidel Castro, the fiery apostle of revolution who brought the Cold War to the Western Hemisphere in 1959 and then defied the United States for nearly half a century as Cuba's maximum leader, bedeviling 11 American presidents and briefly pushing the world to the brink of nuclear war, died on Friday. He was 90.
Cuban state television announced the death but gave no other details.
In declining health for several years, Mr. Castro had orchestrated what he hoped would be the continuation of his Communist revolution, stepping aside in 2006 when a serious illness felled him. He provisionally ceded much of his power to his younger brother Raúl, now 85, and two years later formally resigned as president.
The article's full-text is available here.