Financing the Fight Against Climate Change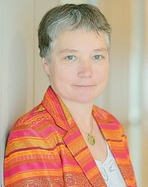 Anne Paugam
Climate change is already wreaking havoc throughout the developing world. Vietnam, for example, has reported that natural disasters, some of them exacerbated by climate change, have caused annual losses equivalent to 2% of its GDP. In agriculture-dependent countries like Ethiopia, longer droughts and more frequent flooding are threatening livelihoods and food supplies.
As the international community gears up for the United Nations Climate Change Conference in Paris in December, identifying and streamlining sources of financing for the fight against climate change must be a top priority. Development banks like the French Development Agency (AFD), where I am CEO, are well placed to contribute.

For starters, development banks can finance projects that benefit both development and the environment. Global warming is now a vital factor to consider when planning any development project. For example, the effects of climate change can pose critical risks to infrastructure – agricultural irrigation, public transportation, or nearly anything else. Meanwhile, rising incomes – a goal of any development effort – nearly always means increased consumption of natural resources and energy, resulting in more emissions and further warming.
Such interlocking relationships between global warming and development explain why the French government requires that at least 50% of the funding provided by the AFD be directed toward development projects that also have a positive impact on the environment. Examples include wind farms in Ethiopia, better forest management in Madagascar, nationwide climate plans in Indonesia and Vietnam, and clean urban transport in Colombia.
Development banks can also play an important role in designing financial tools that allow private investors to contribute to the fight against climate change. But today's funding challenge is no longer just about quantity. Though potential sources for climate-friendly development financing now include pension funds, insurance companies, foundations, and sovereign wealth funds, what is often missing are mechanisms to ensure that investments are channeled into well-targeted and effective projects.
One solution is "green" (or "climate") bonds. These instruments have all the characteristics of conventional bonds, but they are backed by investments that contribute to sustainable development or the fight against climate change.

Read more at Project Syndicate