How 3D Printers Are Saving Lives in Remote Parts of the World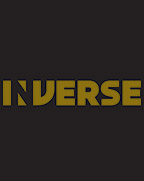 When a piece of sophisticated technology breaks down in Kinshasa, the largest city in the Democratic Republic of the Congo, finding a replacement part can be difficult. And for the doctors and nurses throughout the sprawling city, which contains large swaths of rural area, that can mean the difference between life and death.
Jean Pletinckx, the MSF director of logistics, was there last month when Doctors Without Borders – known internationally as MSF – began a vaccination drive following an outbreak of yellow fever in the area. He went to one of the laboratories where MSF doctors test blood and other biomedical material, only to find things weren't running as smoothly as he hoped: three of the machines were broken.
The article's full-text is available here.