How Muslim Extremists Exploit European Liberalism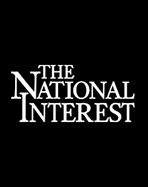 Coming on the heels of the Manchester terror attack targeting British youth, the recent terrorist act in London is the last in a series of attacks across Europe that displayed the eerie savagery of violence carried out in the name of Islam. The Islamic State claimed credit and proclaimed that a detachment of its fighters carried out the terror attack. British prime minister Theresa May condemned the attack and assertively declared that "enough is enough." She vowed to undertake a sweeping review of Great Britain's counterterrorism strategy, even though the British security apparatus has formidable surveillance and security laws. This provoked a national debate about balancing civil liberties and security.
The problem, however, goes beyond fending off terror acts or revising counterterrorism strategies. The problem is about how to reverse decades-long policies of promoting unbridled multiculturalism that allowed the ideologies of Islamism and Salafism to permeate an inchoate European Muslim society, thereby militating against the creation of an European Islam free from the ideological baggage exported by conservative and Islamist individuals, groups and governments.
The article's full-text is available here.