In fight against Islamic State, Kurds expand their territory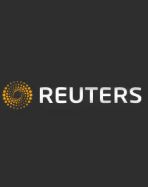 From the terrace of the house Abu Suhail occupies, you can see Iraq's ethnic fault lines widening.
Like many houses in this northern Iraqi town, the drab concrete building used to be owned by an Arab family. Abu Suhail, a Kurd who owns a small shop, lived down the block. He and his family shared glasses of tea with their Arab neighbours; his two sons played with Arab kids in the streets.
But after Islamic State seized Zumar during its lightning sweep through northern and western Iraq in 2014, most Kurds fled, leaving the town to the Sunni militant group. Two months later, the Kurds hit back, pushing Islamic State out. Now, Zumar is populated almost entirely by Kurds, many of whom, like Abu Suhail, have had no qualms about seizing homes. He said the Arab who owned the house he has taken supported Islamic State.
The article's full-text is available here.