In our backyard: The Caribbean's statelessness and refugee crisis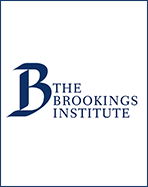 The migrant crisis in Europe has placed the issues of refugees and migration firmly on the global agenda, with estimates that over 1 million people entered Europe in 2015 as refugees or migrants. Fleeing war, generalized violence, or repressive governments, they mostly originate from Syria, Afghanistan, Iraq, Kosovo, Albania, and Pakistan. Europe is not alone: Lebanon, for instance—a much smaller country with a population of 4.5 million—is faced with an ongoing influx of Syrian refugees from the latter country's now 6-year civil war. Estimates indicate that Lebanon now has at least 1.5 million Syrian refugees.
Of equal import but often overlooked in discussions around refugees and forced migrants is the question of stateless people. The U.N. High Commissioner for Refugees(UNHCR) recognizes someone as stateless if he or she is not recognized as a citizen or national "under the operations of the laws of any country." The U.N. Human Rights Council, based in Geneva, has gone further by repeatedly emphasizing the deleterious impact of statelessness on the enjoyment of human rights. The Council adopted a resolution in June 2016 on the arbitrary deprivation of nationality, focusing on the repercussions of arbitrarily depriving people of their nationality and the centrality of nationality as a fundamental freedom that impacts every element of a person's life, including his or her education, health, social inclusion, employment, housing, and social security.
The article's full-text is available here.