Is A Pan-Asian Power Grid Possible?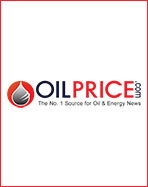 After a series of massive investments into the power industry, China is now looking for ways of exporting excess electricity. This past March, the Interconnection Development & Cooperation Organization was established with the goal of creating the means to transport power across Asia. Countries such as India, South Korea, and Japan have already expressed an interest in the plan, along with other neighboring countries.
The Asia Super Grid would require billions of dollars invested in high voltage power lines over the next several decades. Planners are also considering how to deal with the problem of energy loss, undeveloped regions and obstacles such as mountains. If the project were successful, however, it would signal the integration of smart grids, high voltage power lines and renewables across numerous countries. This could indicate higher efficiency and result in lower electricity prices.
The article's full-text is available here.