Landmark Paris Climate Pact to Take Effect in 30 Days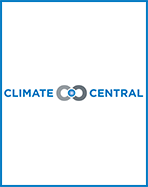 Moving with a diplomatic haste rivaling the rapid recent rise in global temperatures, the European Union on Wednesday joined dozens of countries in signing onto a United Nations climate treaty, pushing it to within a month of taking legal force.
Following the filing of paperwork in recent weeks by 73 countries, collectively responsible for 57 percent of annual climate emissions, a key threshold for the Paris agreement was passed Wednesday. The U.N. said the treaty will take effect Nov. 4.
"This gives us the best possible shot to save the one planet we've got," President Obama said in a televised address Wednesday. "If we follow through on the commitments that this Paris agreement embodies, history may well judge it as a turning point for our planet."
The article's full-text is available here.