Magical Thinking Won't Stop Climate Change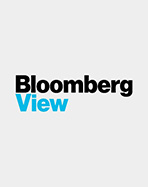 World leaders have started to generate some real optimism with their efforts to address global climate change. What's troubling, though, is how far we remain from getting carbon emissions under control -- and how much wishful thinking is still required to believe we can do so.
The Paris agreement on climate change has garnered the national signatories needed to go into force on Nov. 4. Some economists see it as a promising framework for cooperation among many different countries, especially if those not pulling their weight suffer penalties such as trade sanctions. There's even talk of aiming for the more ambitious goal of keeping global temperatures within 1.5 degrees Celsius or less of their pre-industrial level, as opposed to the currently agreed 2 percent. Meanwhile, another major international deal has been reached to phase out greenhouse gases used in refrigeration systems, and solar energy technology continues its rapid advance.
The article's full-text is available here.