MALI'S LONG ROAD TO STABILITY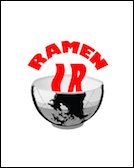 Giorgia Nicatore
Most people that know Mali I think would agree with me when I say that Malians are warm, friendly people, who are rarely caught without a smile on their face. In my experience, Malians constantly look to the future with hope and are optimistic about what's to come, even in the face of instability and conflict. Since Ramen IR last published an article about Mali in April 2015, quite a few things have changed, including a peace agreement signed in June. For those who don't follow Mali closely, it is perhaps difficult to keep up with the many events taking place and keep track of developments in this part of the world.

Mali came to the world's attention again on November 20, 2015 when two gunmen attacked the Radisson Blu hotel in Bamako, popular among expats and businesspeople, taking more than 170 people hostage and killing 20. Al-Mourabitoun and Al-Qaeda in the Islamic Maghreb (AQIM) later claimed joint responsibility for the attack. This was the second time that Bamako was directly hit in 2015, with the roots of the violence stemming from the center and northern parts of the country, where different groups of armed bandits and jihadists compete for control. The 2012 conflict in northern Mali (find a brief history here) helped constitute a safe haven for different criminal and terrorist networks by creating a vacuum of power and general instability in that part of the country. With French military involvement in 2013 came the end of jihadist occupation and later the establishment of a UN stabilization mission, MINUSMA, which was able to provide security for large parts of the north, where government presence is still weak. However, this has not meant peace for ordinary Malians.

The government of Mali and Tuareg rebels who once claimed independence for the northern territory they call Azawad, signed a peace agreement in June of 2015, which put an end to hostilities between government-backed forces and different rebel factions. The agreement calls for a transfer of thirty percent of government revenues to the region of northern Mali to speed up development, the recognition of northern Mali as a cultural space, and enhanced decision-making power for individual regions. In addition, the agreement also calls for better representation of northern ethnic groups in all bodies of government as well as the re-integration of former rebel fighters into the Malian armed and security forces. Implementation of the peace agreement is underway with support from MINUSMA, despite having been delayed due to various ceasefire violations.
The article's full-text is available here.