Meet the Two Princes Reshaping the Middle East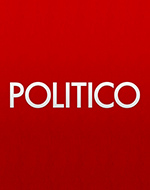 The dramatic and sudden effort to isolate Qatar, like the fateful intervention before it in Yemen, sprang from the shared vision of two princes. Depending on your point of view, they may be the harbingers of a new and better Middle East—or reckless architects of disaster.
Indeed, the region's most important relationship may be the dynamic duo of Muhammad bin Salman, the 31-year-old deputy crown prince of Saudi Arabia, and Muhammad bin Zayed, the 56-year-old crown prince of Abu Dhabi, the lead sheikhdom of the United Arab Emirates. They share not only a desire to wage twin battles against Iran and Islamic radicalism, but also a deep appreciation for their conservative Gulf countries' reliance on the United States. Together, they have shrewdly cultivated President Donald Trump, who is eager to show that he has a new strategy for defeating terrorism and confronting Tehran.
The reasons for the princes' evident mutual regard can only be guessed at—Gulf monarchies are maddeningly opaque.
The article's full-text is available here.