Meet Trump's Cabinet-in-waiting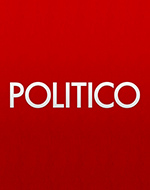 President-elect Donald Trump does not have the traditional cadre of Washington insiders and donors to build out his Cabinet, but his transition team has spent the past several months quietly building a short list of industry titans and conservative activists who could comprise one of the more eclectic and controversial presidential Cabinets in modern history.
Trumpworld has started with a mandate to hire from the private sector whenever possible. That's why the Trump campaign is seriously considering Forrest Lucas, the 74-year-old co-founder of oil products company Lucas Oil, as a top contender for Interior secretary, or donor and Goldman Sachs veteran Steven Mnuchin as Treasury secretary.
The article's full-text is available here.