Middle East is 'Promised Land' for renewable energy investment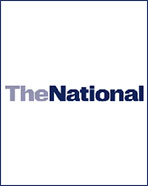 The Middle East tripled renewable energy investment last year despite fewer energy dollars being spent globally, with industry insiders characterising the region as a hot spot for green investment.
The International Energy Agency (IEA) released a report on Wednesday that showed energy investment globally reached US$1.8 trillion last year, down 8 per cent from $2tn in 2014. Investments in renewables made up about 17 per cent of that figure, the highest source of power investment.
But as less money is funnelled into the energy sector overall, Mena as a whole has markedly gained speed in renewables over the past 12 to 18 months, according to David Charlier, a partner based in Dubai at law firm Ashurst.
The article's full-text is available here.