Oil Wells South of Mosul Burn Days After Key Town Retaken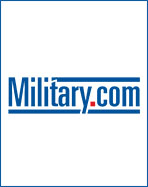 QAYARA, Iraq — The skies above this small northern Iraqi town are black with smoke and ash rains down from around a half dozen oil wells that Islamic State group fighters set ablaze as Iraqi troops moved in to retake Qayara last week.
The apocalyptic scene underscores the sort of destruction that the militants are likely to wreak as Iraqi forces move toward Mosul, the biggest prize still held by IS in Iraq.
Unlike previous ground assaults against IS in Iraq that left entire cities and villages emptied of civilians, thousands of civilians remained in Qayara as militants inside quickly folded up and fled, a sign of their weakening morale and damaged supply lines, commanders say. That means residents did not join the ranks of hundreds of thousands of people displaced by recent fighting with IS and now languishing in camps around the country.
The article's full-text is available here.