Oman, stuck between Saudi Arabia and Iran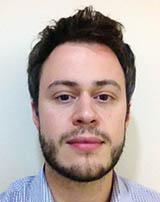 Giorgio Cafiero
The Sultanate of Oman has always been the Gulf Cooperation Council (GCC) member on best terms with Iran. Muscat's alliance with Tehran must be understood within the context of Oman's independent approach to foreign affairs under Sultan Qaboos' leadership.
Since seizing power in 1970, Qaboos has wisely and strategically balanced the conflicting interests of Oman's larger and more powerful neighbors against one another without making enemies. A key pillar of Oman's foreign policy has been to maintain alliances with both Riyadh and Tehran, rather than siding with Saudi Arabia to counter the Islamic Republic.

The Middle East's escalating geopolitical crisis of early 2016 — stemming from Saudi Arabia's execution of Sheikh Nimr al-Nimr on Jan. 2, followed by Iran's livid response — is testing Oman's ability to maintain such strategic neutrality at a time when Riyadh is determined to unite its allies against Tehran.

At this pivotal juncture in Middle Eastern history, during which sectarian tensions have reached their highest level since the Iran-Iraq War (1980-1988), there is no indication that Oman is on the verge of abandoning this conciliatory approach. On the contrary, Omani officials have responded to the escalation of Saudi Arabia and Iran's geopolitical rivalry in their traditionally calm manner.

Omani leaders did indeed condemn the violent attacks on Saudi Arabia's diplomatic presence in two Iranian cities following Nimr's execution, calling the actions "unacceptable." However, unlike the other GCC members, Muscat did not sever and/or downgrade diplomatic relations with Tehran. In fact, Oman's foreign minister, Yusuf bin Alawi bin Abdullah, and Oman's ambassador to Iran, Saud bin Ahmad al-Barwani, traveled to Tehran to meet with Iranian officials and to discuss the crisis.

From Muscat's vantage point, this escalation of geopolitical tension and sectarian strife is unfortunate, and may severely undermine Oman's own national interests across the region. Last year, Muscat spent considerable effort advancing dialogues between Syria and Yemen's warring factions. Yet, now that Saudi Arabia and nine of its allies and partners (Bahrain, Comoros, Djibouti, Jordan, Kuwait, Qatar, Somalia, Sudan and the United Arab Emirates) have severed and/or downgraded diplomatic ties with Iran — with leaders in Egypt and Turkey expressing pro-Saudi positions — such a diplomatic crisis truly jeopardizes fragile peace initiatives in Syria and Yemen.
The article's full-text is available here.