Optimizing Development Co-benefits to Achieve the Sustainable Development Goals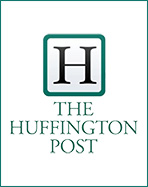 A year ago at the United Nations General Assembly, world leaders from 193 nations adopted the 2030 Agenda for Sustainable Development, along with a bold set of new sustainable development goals (SDGs). While some have hailed the SDGs as a historic moment—where for the first time, all countries have agreed to a universal agenda to end poverty, save the planet and ensure prosperity for all—others have questioned how realistic the 2030 agenda was, with its 17 SDGs, 169 targets and 230 unique indicators.
Based on existing trends, the SDGs are not attainable by 2030. Take some of the following examples: The first target of goal 4 is to ensure that by 2030, all girls and boys complete free, equitable and quality primary and secondary education. Based on current trends, it will be 95 years before there is parity in girls' lower secondary education for the poorest 20 percent. Goal 5 aims to ensure women's full and effective participation and equal opportunities for leadership at all levels of decision making in political, economic and public life.
The article's full-text is available here.