Pipeline politics to return to the fore in the Caucasus and Central Asia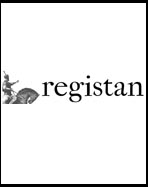 Max Hess
The future of European gas resources may run through the South Caucasus. 2016 is likely to be a pivotal year in determining the extent of the region's importance in gas transit, as well as the role of Central Asian states, and potentially even Iran, in supplying these routes. Geopolitical concerns, the development of regional divides, historical animosities, disputes over international treaties, and price competition will determine how these plans advance.
The South Caucasus has been a area of interest for the development of natural gas transit routes since the South Caucasus Pipeline was launched in 2006. The pipeline has a capacity of 25bln cubic metres per annum and runs from Azerbaijan's gas-rich fields in the Caspian Sea to eastern Turkey. Over the last decade a number of competing projects have been touted, leading to the beginning of construction of the Trans-Anatolian (TANAP) and Trans-Adriatic pipelines (TAP) in 2015. However, the collapse in energy prices, the lifting of international sanctions on Iran, and rising local demand for gas has driven up competition. 2016 may well prove to be a critical year for shaping the future of these projects.

The interest in turning the South Caucasus into an alternative route for gas supplies to Europe, to compete with Russia, is long-standing and EU-endorsed. The development of new gas routes in the region stands in stark contrast to the only other envisaged major expansion of natural gas supplies in Europe – Russia and Germany's plan for a doubling of the Nord Stream pipeline capacity – which faces substantial uncertainty given fierce resistance from southern and eastern EU members. In contrast, European backing for the 'Southern Corridor,' which resulted in the launch of TAP and TANAP, was first outlined in 2008 in the European Commission's Second Strategic Energy Review. The document envisages the region as the hub of a future 'Southern Corridor' delivering billions of cubic metres of gas from the Caspian and Central Asia.

At present, Azerbaijan is the sole supplier to the South Caucasus pipeline and is at the core of the TANAP-TAP project. European firms have been working closely with the Azerbaijani authorities since shortly after independence, when BP secured a number of advantageous contracts to tap the country's resources and lead construction of the Baku-Tbilisi-Ceyhan oil pipeline. As a result, Azerbaijan will likely maintain a central role in all future projects; however, alone Azerbaijan cannot fulfil the ambitious gas targets laid out by the EU.
The Article's full-text is available here.