Prof Jeff Sachs: 'Our politicians didn't listen to pandemic warnings - then a devilish virus hit'
How would you characterise the pandemic and what do you hope the Lancet Covid-19 Commission will achieve?
"We haven't seen anything like this in 100 years; the drama of this pandemic is unmatched since the 1918 flu epidemic and the disruptions are profound. We're still very much in the crisis; I would say this is unprecedented in our lifetimes.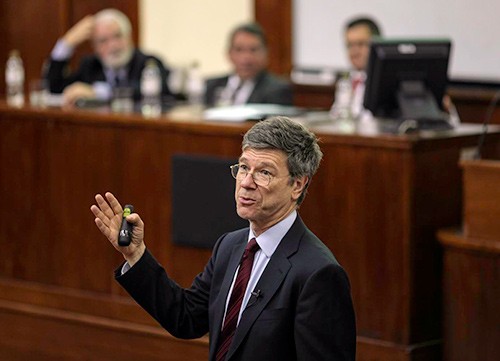 The main idea of the Commission is to take a holistic view that incorporates the science and public health side, as well as the economic and humanitarian side of the pandemic. The idea is that we can have a quick, very fruitful, very high level discussion across many of the domains that are deeply involved in the response to the pandemic.
Given my own engagement and of others with the UN agencies and the other multilateral institutions and national governments, we can also interact at a high level effectively in a very short time. We hope to see where there are gaps in the international response, and make recommendations."
The article's full-text is available here.