Reclaiming Our Place at the Table: Empowering African Women Leaders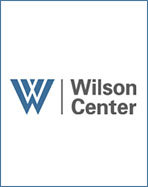 In Africa, we know something about powerful women.
The history of African women working, fighting and ruling alongside men stretches back thousands of years. Queens like Cleopatra of Egypt, Nzinga M'Bandi of Angola, and Taytu Betul of Ethiopia, spiritualist leaders like Nehanda Charwe Nyakasikana of Zimbabwe, legendary chieftains like Yennega of Burkina Faso, and numerous other women led Africa long before colonization. Thus, as the women of Africa rise to become leaders again, we must remember it is not a new phenomenon. These women are merely asking to reclaim their place at the table that they lost with the rise of colonialism.
During the period of colonial rule in Africa, women became increasingly disenfranchised by the patriarchal structures of Western Europe. Communities across Africa were forced to change their practices surrounding gender until the independence movements of the 1950s and 60s when African women rose to the occasion and fought gallantly with the men of their countries. Women like Rose Chibambo of Malawi, Graca Machel of Mozambique, and Winnie Mandela of South Africa helped lead their people to freedom.
The article's full-text is available here.