Refugees Take UN Center Stage: But Is It All Sound and Fury?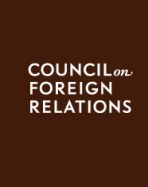 The annual opening of the UN General Assembly (UNGA) is a noisy affair and, like Churchill's pudding, often lacks a coherent theme. This year is different. World leaders will convene two special sessions to address the flood of refugees and migrants from global conflict zones—and make promises to alleviate their suffering. Expectations for the first meeting, hosted by UN Secretary-General Ban Ki-Moon, are low. It will produce no more than a consensus declaration that is long on platitudes and short on action. The second, led by President Obama, is more promising. It should generate meaningful national pledges of aid. But to make a real dent, the assembled nations must get serious about ending chronic displacement, by focusing on cures rather than palliatives. And that, alas, is unlikely to happen.
Globally, humanitarian needs have never been greater. From Afghanistan to Syria, Libya to the DRC, and South Sudan to Yemen, grinding conflicts have driven a record 65.3 millionpeople from their homes.
The article's full-text is available here.