Renzi's Italy referendum loss heightens tensions in euro zone politics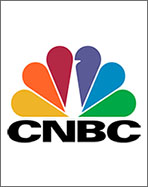 Italian Prime Minister Matteo Renzi's defeat in a referendum over his plan to reform the constitution is a harbinger of further uncertainty in Europe next year where populist parties are making gains in the key economies of France, Germany and the Netherlands.
On Sunday, Renzi said he would resign following a "clear" rejection of legislative reform measures as what was originally a rather dry referendum on constitutional change turned into a high-stakes game with the political and economic stability of Italy—and ultimately the euro zone—at risk.
"We know that the referendum was technically on constitutional reforms but the Italian government linked the vote to its own political future," said Stratfor's senior European analyst, Adriano Bosoni.
The article's full-text is available here.