Russian Foreign Policy: Shifting Gears
Not long ago, a popular Russian joke went: "Those who do not want to listen to Foreign Minister Sergey Lavrov will have to deal with Defense Minister Sergei Shoigu." Now it is official.
President Vladimir Putin often makes statements on foreign policy. Just last month, he spent several hours discussing world affairs at the annual Valdai Club meeting; more recently, he gave a wide-ranging interview to Russian TV, in which he discussed Ukraine, Belarus, NATO, and the United States. His appearance on November 18 at a gathering of Russian Foreign Ministry senior officials resulted in a public speech and more private discussions, which of course remain confidential. The speech was fairly short, but made several important new points. The most interesting and intriguing passage concerned Russia's adversaries: the United States, its NATO allies, and clients such as Ukraine.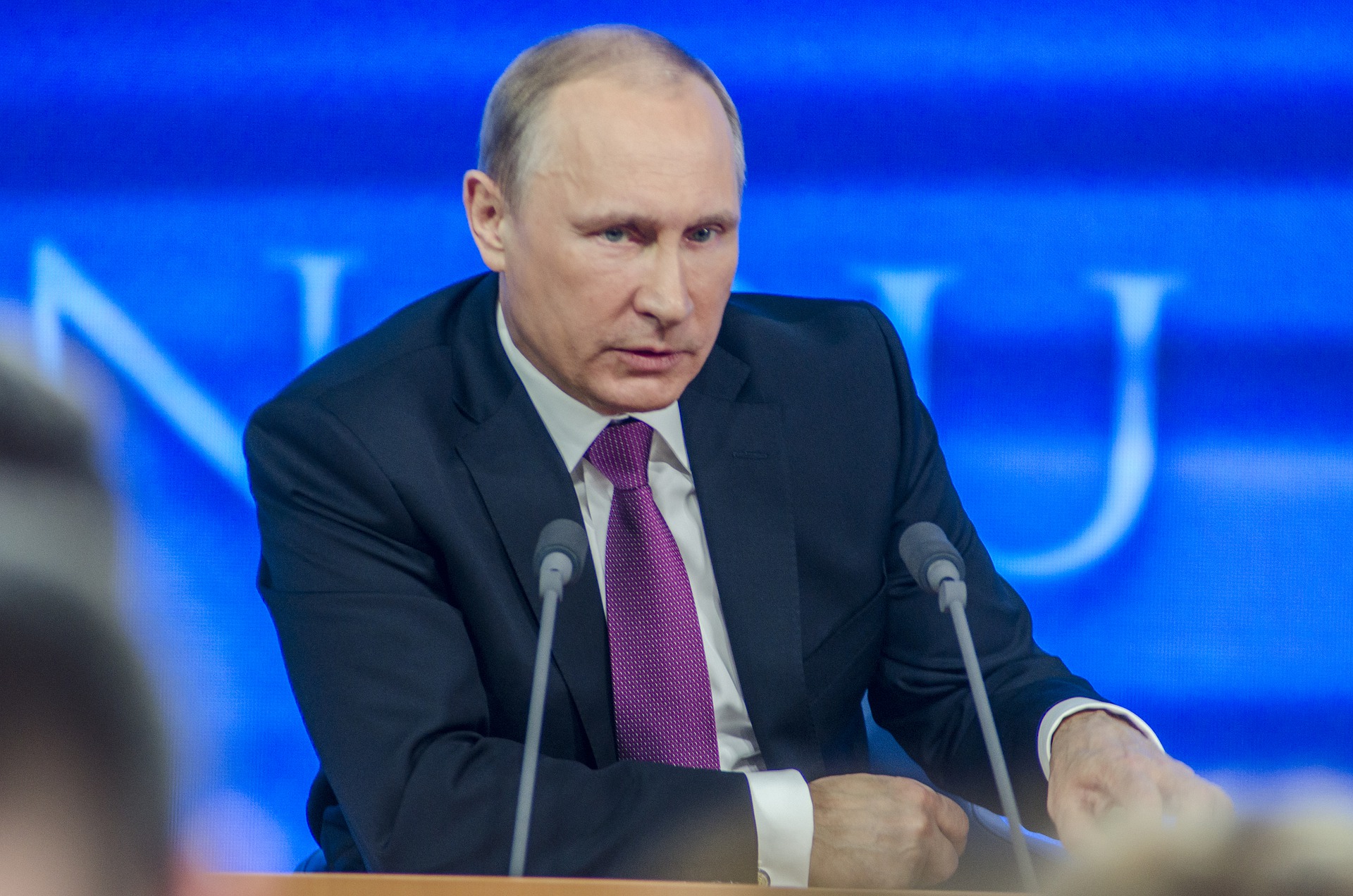 "Our recent warnings have had a certain effect: tensions have arisen there anyway," Putin told the assembled officials. "It is important for them to remain in this state for as long as possible, so that it does not occur to them to stage some kind of conflict… we do not need a new conflict," the Russian president added.
Putin did not mean diplomatic warnings. Diplomacy is de facto paralyzed in Russia's relations with Ukraine, NATO, the European Union's leading powers such as Germany and France, and with the United States as far as Ukraine is concerned. The Kremlin has at this point completely written off Ukrainian President Volodymyr Zelensky as a negotiating partner. In exasperation with the Europeans de facto siding with Kyiv against Moscow on the implementation of the Minsk Agreements, the Foreign Ministry published diplomatic correspondence between its head Sergey Lavrov and his counterparts in Paris and Berlin; according to Sergei Ryabkov, Lavrov's deputy, recent exchanges on Ukraine with visiting U.S. Under Secretary of State Victoria Nuland produced zero results and zero understanding in Washington of Moscow's arguments. The Kremlin also responded to NATO's expulsion of Russian officers attached to Moscow's mission to Brussels by severing all ties with the alliance.
Instead, the warnings the Russian president was likely referring to are the activities of the Russian military. At the beginning of the year, the Russian Defense Ministry held a major exercise that included a concentration of significant forces along the entire length of the border with Ukraine: to its north, east, and south. Russian troop movements were made clearly visible, and carried the chilling message that it might not be a drill. Dmitry Kozak, the Kremlin point man on Donbas and relations with Kyiv, repeated Putin's earlier warning that a Ukrainian attempt to retake the breakaway Donetsk and Luhansk regions—à la then Georgian president Mikheil Saakashvili's doomed adventure in South Ossetia in 2008—would mean the end of the present Ukrainian state. Indeed, the exercises were taken seriously by the Americans. General Mark Milley, chairman of the U.S. Joint Chiefs of Staff, engaged in direct consultations with General Valery Gerasimov, chief of the Russian General Staff. Finally, U.S. President Joe Biden invited Vladimir Putin to a meeting in Geneva which resulted in a resumption of U.S.-Russian strategic stability talks.
Yet there was no de-escalation with regard to Ukraine, the Black Sea region, and, more broadly, Eastern Europe. During the summer, a British Navy destroyer challenged Russia by sailing through territorial waters off Crimea, and Ukraine passed legislation that denied ethnic Russians the status of an indigenous community and prepared to adopt another law that, in Moscow's view, would be tantamount to Kyiv formally leaving the Minsk accords. In Donbas, the Ukrainians used a Turkish-made drone to strike pro-Russian forces; NATO significantly increased its presence and activity in the Black Sea; and U.S. strategic bombers flew missions as close as 20 kilometers from the Russian border, according to Putin. The gas price crunch in Europe provoked bitter accusations that Russia had caused it. Even the migrant crisis on Poland's border, part of a plan by Belarusian leader Alexander Lukashenko to punish the EU and coerce its leaders into a dialogue with him, was blamed directly on the Kremlin. What some in Moscow had prematurely called the "spirit of Geneva" all but evaporated.
The article's full-text is available here.