SAARC Is Dead; Long Live SAARC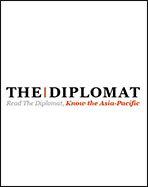 In less than two weeks, Pakistan was scheduled to host the 19th annual South Asian Association for Regional Cooperation (SAARC) summit. However, in September, after the terrorist attacks on the Indian army base in Uri, Kashmir, Indian Prime Minister Narendra Modi decided that India would boycott the summit, citing "increasing cross-border terrorist attacks in the region and growing interference in the internal affairs of member states by one country."
Critics called Modi's decision unprecedented because it is the first time that India has boycotted the summit explicitly citing Pakistan's support for terrorist groups as the reason. However, the cancellation of yet another SAARC summit is in itself a mundane affair. Despite the charter requiring its member countries to meet annually, SAARC summits have been cancelled numerous times. While SAARC is 31 years old, this would have been only the 19th summit, and the most recent SAARC summit was held two years ago in 2014.
The significance of Modi's decision lay in its aftermath: Bangladesh, Sri Lanka, Afghanistan, and Bhutan followed suit, also boycotting the summit.
The article's full-text is available here.