Shadowy rebels extend Myanmar's wars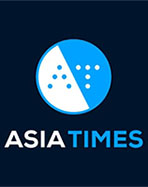 he stirring soundtrack of the video 'Dream in Our Heart' is accompanied by statements of defiance by ethnic Rakhine soldiers, male and female, of the Arakan Army (AA) from their mountain redoubt in Myanmar's northern Kachin State.
Army commander Major General Twan Mrat Naing (aka Tun Myat Naing) speaks to the camera: "Our message to Naypyidaw and Burmese army is we will never ever give up, we will fight until we achieve our objective."
That objective, articulated in the video widely distributed online, is the total liberation of Myanmar's Rakhine State from "Burmese fascism" and the Myanmar army which has long occupied Rakhine State and oppressed its people.
The article's full-text is available here.